The Saga of Sago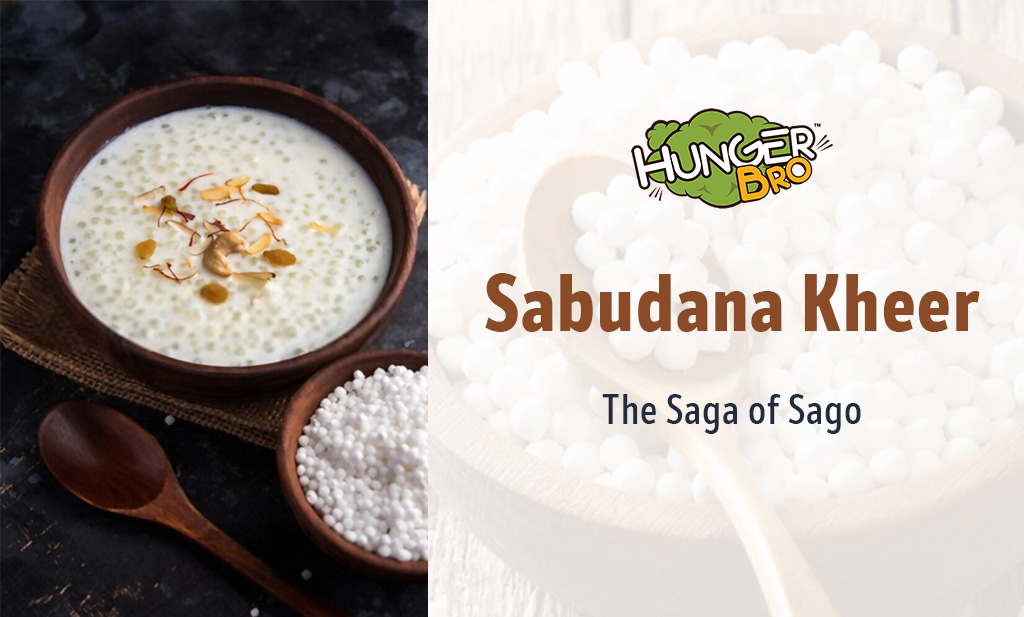 Indian cuisine is rich with delicious desserts. Sabudana Kheer is a fasting specialty! Unique in flavor, kheer is among the most favourite desserts in India, made during festive season and special occasions!
Many variations, versatile taste
Sabudana Kheer has many variations. It tastes awesome and is hugely in demand during fasting time. This delicious sago and milk pudding is so refreshing while you are fasting!
Sabudana is good for health
Sabudana Kheer is a healthy Indian dessert. Packed with carbs and full on energy, it has good store of calories and carbs that help you put on weight.
An amazing source of protein, it helps repair damaged tissues and cells. It also aids in cell and muscle growth.
Get rid of Blood Pressure
Magnesium, calcium and iron strengthen the bone mineral density. It maintains bone flexibility and health. Potassium keeps blood pressure under control.
Known for treating stomach related ailments, it aids in good digestive health.
Nutritional values of most ingredients used in the kheer are beneficial to the body. Almonds, Raisins are rich in fibre, minerals, vitamins, and proteins. These are added in the kheer.
Relish its exclusive taste!
Next time during a family gathering or fun time, don't forget to make Sabudana Kheer and relish it wholeheartedly.
Fasting time means Sabudana Kheer time!
Sabudana Kheer is particularly popular during Janmashtmi!
Come occasion and kheer is the first thing that occurs to one's mind! Be it Navratri, any other festival or a special occasion/ celebration, Kheer is always a hit!
One who loves sweets, loves Sabudana Kheer!
Anyone with a sweet tooth will relish this dessert and best part is it can be had at any time of the day, after any meal!
Keeps body cool
Amongst its characteristic feature, it is known to reduce heat of the body and balance the body temperature.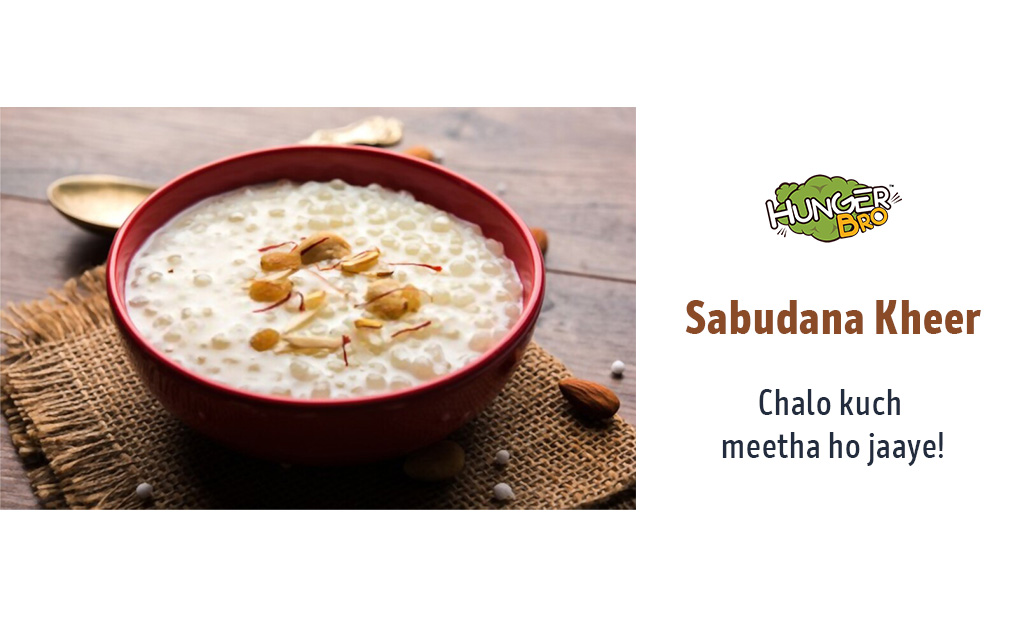 Easy to make, this sweet gets prepared in very less time with a few basic ingredients. These ingredients are usually easily available at your nearby grocery store. You can also buy them online!
Cook it. Relish it.
It's easy to learn to cook Sabudana Kheer. Less time, great taste, easy to make! It's fun all the way! It's a favorite amongst kids too because of its delectable taste! Prepare to wow your family with this delectable meal!
Get Set Go
Preparation Time: 10 min.
Cooking Time: 20 min.
Ingredients: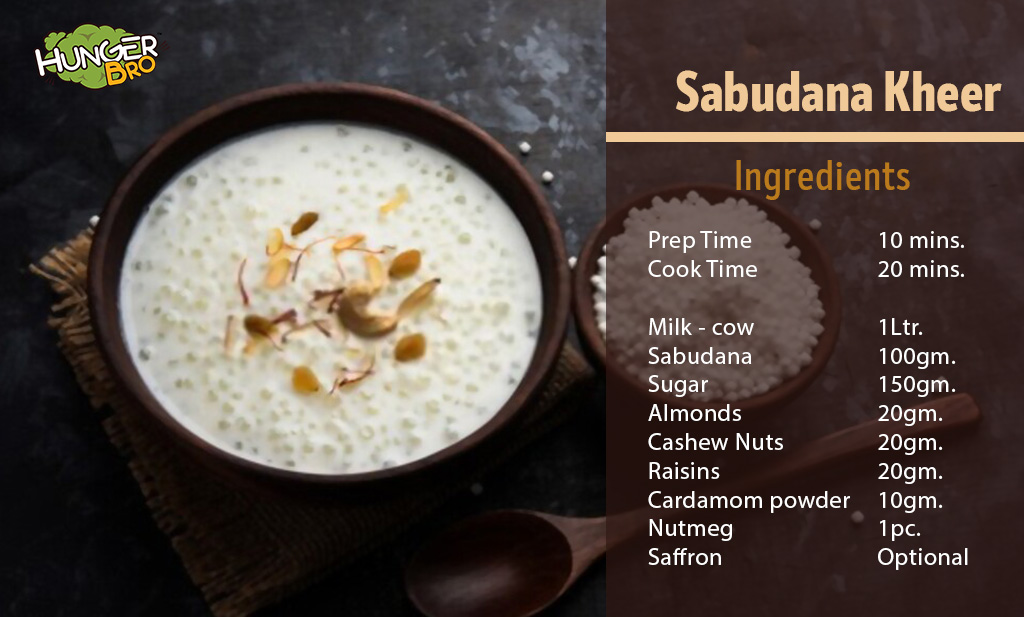 1ltr. – Milk/ (cow milk)
Sabudana – 100gm.
Sugar – 150gm.
Almonds – 20gm.
Cashew Nuts – 20gm.
Raisins – 20gm.
10gm. – Cardamom powder
1pc. – Nutmeg
Saffron (optional)
Important Note:
Soak sabudana for 4-5 hours.
Step-wise instructions to make Sabudana Kheer:
Keep all the ingredients ready as per the quantity required for the Sabudana kheer.
Heat milk in a heavy bottom pan.
Let the milk come to a boil. Add soaked sabudana and cook it on low flame.
Let it get thick and sabudana should be cooked properly. It will take approx. 30-40 min.
Don't forget to stir in between.
Add sugar and mix properly.
Let it come to a boil. Now turn off the flame. Add cardamom powder and dry fruits, as per quantity desired.
Serve hot or chilled as per your choice and taste preferences.
An integral part of fasting recipes, Sabudana is versatile and can be used to make different food variety, including spicy, sweet and savory dishes. The delicacies are easy to make and taste delicious! It makes your fasting healthier and tastier!